Thai Massage will help reconnect your mind and body with your spirit. It is a time for you to become still and quiet, and reflect on who you truly are. In the end, you will have had a deeper experience than just "relaxation."

At Na Na Thai Massage we offer the Best Authentic Thai Massage in Toowoomba.

Traditional Thai Massage dates back thousands of years, and for a good reason! Thai Massage is an act of giving and compassion. The applied pressing technique utilised in Thai massage pinpoints areas of built-up muscular tension.
The proven benefits of Thai Massage include:
Reduces muscle tension & spasms.
Mobilises the joints.
Improves blood circulation.
Balances and increases energy.
Can treat sciatica, headaches & neck pain.
Reduces Stress.
A sense of well-being is generated and received. That is something which everyone should try at least once in their lifetime!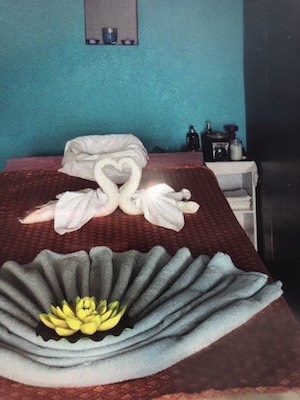 We specialise in traditional massage techniques and therapeutic relaxation by means of deep tissue work, and trigger points, using stretch and a range of motion techniques. We also offer aromatherapy and hot oil massage. Our goal is to provide the very best massage in Toowoomba.

We work by appointment only. Please call or text us: 0456 590578